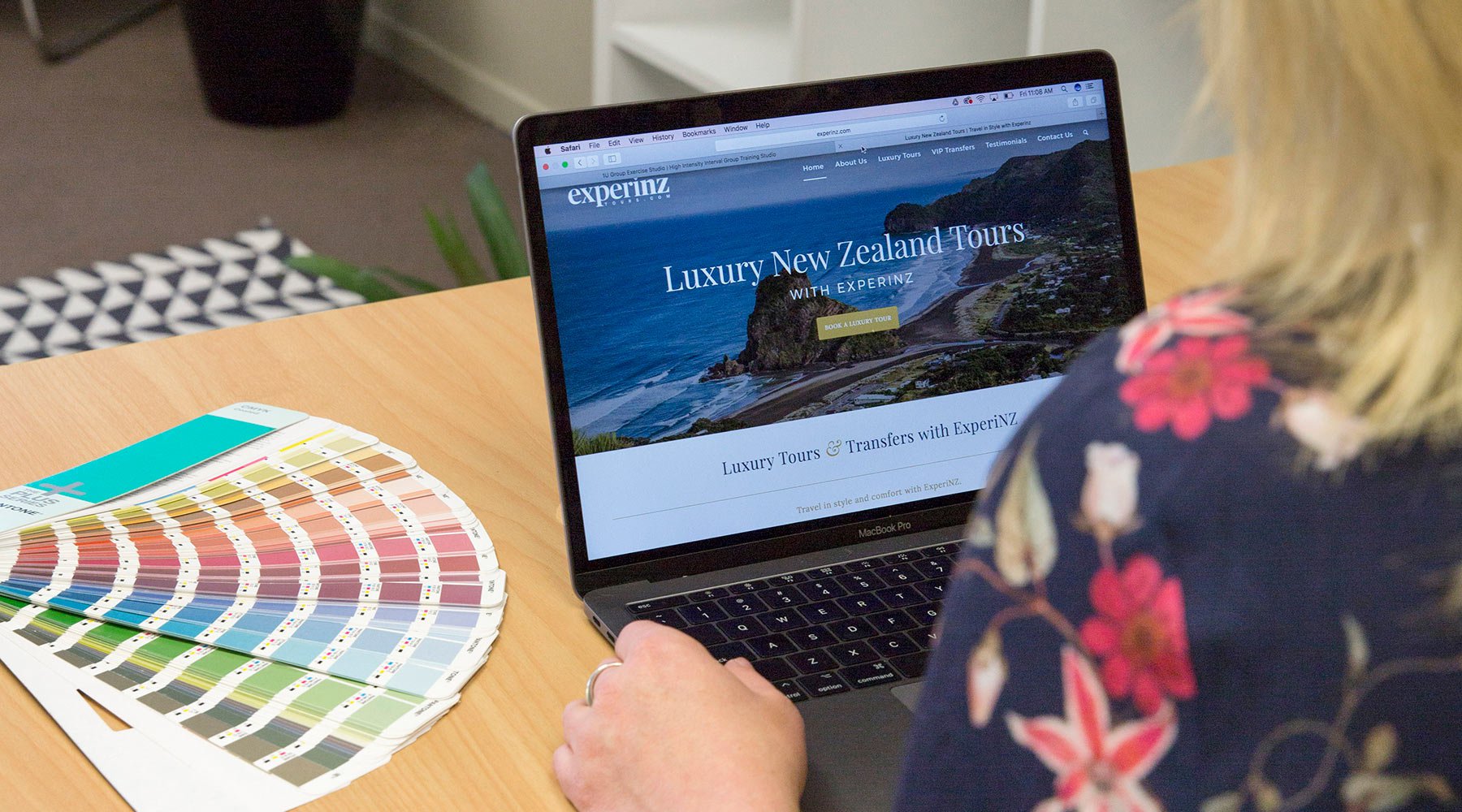 At Merge Media, we know how fundamental a strong brand image is for any successful business. What excites us is creating brand identities from the logo stage, then following that through to business cards, stationery and brochure design and any other branding for packaging, flyers, posters and signage. Below we talk about the 7 steps to creating a great website!
We specialise in websites too and have a great team of technical and SEO experts on board as well, so we make sure your site not only looks great but works well in Google too.
Step 1:  Establish your business value proposition
Establish clear business goals and objectives from the start. Focus on the most profitable areas of a business and have a website that is modern and up to date and performing better in Google than current websites and businesses in the market.
Step 2: Do you keyword analysis and research
Break your business down into your core sectors and choose 10-20 keywords per sector. The words you often think will be highly searched for terms may not be popular at all. It's important to enlist the help of Google accredited professionals who have the tools to analyse your key words and search terms.
Step 3: Create a site map based on these keywords and ensure your Meta Data reflects them
Meta Data includes your page titles, page descriptions and header tags. All of these should focus on the area of your business that you want to target on that page. Words and phrases should be consistent. Image names, titles, descriptions and Alt tags are also important.
Step 4: Make good use of your URL's
These are important! The more readable they are by human beings, the better. Keywords in URL's are a good thing.
Bad: http://www.mysite.co.nz/services?page=8
Good: http://www.mysite.co.nz/webdesign-east-auckland
Step 5: Write good keyword heavy content and update it regularly
Remember, no one wanted to read pages and pages of text. Get to the point… literally! A few well written, keyword heavy paragraphs and bullet points are all you need on a site so don't waffle on or people will lose interest.
Step 6: Links, Links, Links
The more incoming links you have to your website, the better. But they have to be relevant. The more directory sites you can get your URL on, the better!
Step 7: Hire a great designer!
A good designer will know how to take your brand and reflect the look and feel of it through to the website using the right imagery and colours. They should also know how to not make people think! What your business offers should be immediately obvious from the second potential customers enter your site. It should be straight forward, with plenty of calls to action and easy to get the information they need.
https://www.mergemedia.co.nz/wp-content/uploads/2016/02/banner_web-design.jpg
1000
1800
Renee Orlop
https://www.mergemedia.co.nz/wp-content/uploads/2019/10/1-new-logo-coloured.png
Renee Orlop
2019-09-11 15:19:52
2021-03-22 19:38:47
7 Steps to a Great Website!