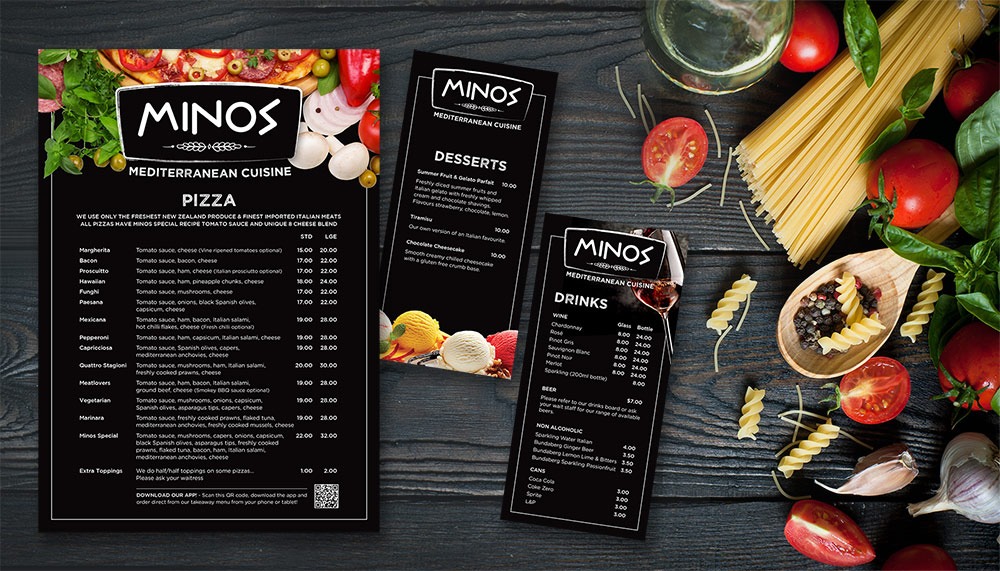 Question: What's the difference between using an experienced graphic designer for a logo/branding concept versus using Fiverr?

Answer: Everything, and it doesn't cost as much to use a local graphic designer as you might think.
At Merge Media, we know how fundamental a strong brand image is for any successful business. What excites us is creating brand identities from the logo stage, then following that through to business cards, stationery and brochure design and any other branding for packaging, flyers, posters and signage.
We specialise in websites too and have a great team of technical and SEO experts on board as well, so we make sure your site not only looks great but works well in Google too.
The satisfaction for us is in successfully translating the messages our clients want to send about their expertise, professionalism and company culture to their customers, via the brand image and strategy we've created for them. Our commitment with every project is to achieve quality branding with cohesive brand strategies. We also encourage business operators to think about the big picture and avoid settling for second best. That includes cheap logo alternatives that eventually end up costing a business more time and money when their logo creation exercise has to be repeated.
As a graphic designer with more than 20 years' experience, it feels a little surreal to be defending our expertise against competition from overseas online 'sweat shops', where consumers can buy a logo for the same price as four coffees. Yes, that's one logo for around $30.
You Get What You Pay For – and Start How You Mean To Continue
We're living in a world now where disruption is the name of the game. Fiverr is the graphic design industry's Uber, it's what Air B & B is to the hospitality industry.
Here at Merge Media though, we love a challenge. We realise a shakeup can be a good thing. It makes us hold fast to best practice principles, because hands down on the drawing board, that's the right way to create and the best way to operate.
Ten years ago I wouldn't have thought I'd be promoting the use of qualified, talented creatives, but who would have thought there'd be workers on the other side of the world paid $4 an hour to flick out substandard designs? We've all heard the horror stories: many Fiverr logos aren't versatile, can't be enlarged, the tagline's too small to read and basic design modifications simply can't be made. Most people's experiences with cheap alternatives turn sour and that puts business development on the back burner. That's definitely not where you want it to be.
Personal, professional service achieves the best outcomes
The biggest advantage to working with an experienced graphic designer on branding and website creation is the personal service you receive and the communication process you engage in along the way. They're both essential to achieving a successful brand identity. You'll explain to us what you want to achieve with your business, who you want to sell to and who you want to appeal to – information that's fundamental to the success of your business and forms part of your overall strategy. Working with us helps you clarify all that.
We ask the right questions, listen carefully, and then intuitively fill in any gaps. That doesn't compare with online, anonymous global services where workers – who don't know your business, most likely aren't interested, and can't add value to it – pluck out depressing, generic designs from a database of millions. Fiverr prices are cheap because communication between worker and client is practically non-existent. What about the brainstorming and discussion to achieve best outcomes? At Merge Media our brands show passion – anonymous business models don't allow it.
Graphic designers sit down with you, listen to your business vision, get a feel for your purpose, then transform the myriad of messages into graphics that crystallise everything down to one visual gem that represents your brand identity, all at a glance.
Personally, I love creating logos that are individual, that don't look like stock pictures. We're proud of what we do, as we should be because it takes skill and creativity. Before computers came along, we were called commercial artists, and that's still what we are.
At Merge Media, our services don't stop at the logo – in fact that's just the beginning. Together we create branding that reveals our clients' business brilliance and signals symbolically how the business goes forward. It's our attention to detail too that makes the difference, from selecting the perfect font, to the right tone, look and feel of the brand to the colours that reinforce its vision and goals.
Of course small business start-ups find Fiverr prices alluring. For a small business with minimal capital, it's easy to see the appeal of spending a pittance on a logo and branding, but is it wise to compromise the public face of your brand if you're serious about business success?
Back to the question: why engage a local graphic design professional over the anonymous, online option that fires out logos around the world resembling faded stock shots?
Because you'll benefit from the supremacy of our clever graphics and strategic thinking behind your brand. That gives your business more impact and makes your team proud – and that's a powerful thing out in the marketplace.
https://www.mergemedia.co.nz/wp-content/uploads/2018/04/Facebook.jpg
571
1000
Renee Orlop
https://www.mergemedia.co.nz/wp-content/uploads/2019/10/1-new-logo-coloured.png
Renee Orlop
2018-04-24 22:21:37
2021-03-22 19:40:27
Why using a real live, local graphic designer over a Fiverr is a smart move