How to create websites that work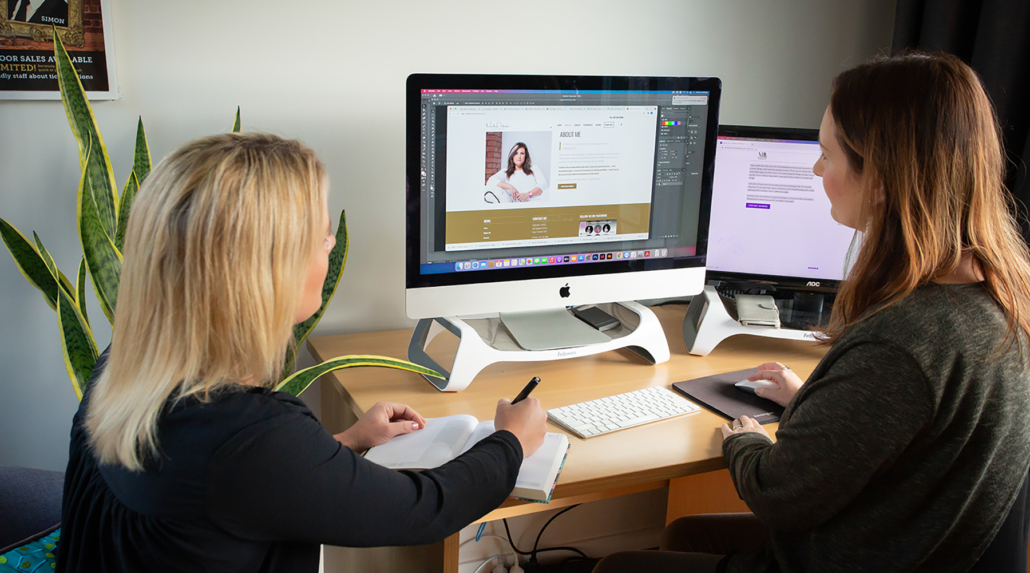 Websites that work – what does that mean?
If you're wondering what aspects are vital for a well built and engaging website, keep reading!
There are a number of reasons why the websites we create here at Merge Media work so well, and achieve results for our customers so we thought we'd compile a list of helpful things to think about when starting your new website journey.
Take a look below at some of the things to consider…
---
Ease of Navigation
Think about your customer's journey and the flow of your website – can they get to where they're going in a maximum of three clicks? There's nothing worse than stumbling through a website, when trying to find out information… resulting in the customer giving up, due to frustration, impatience and confusion.
Call to Actions
Call to Actions are visual aides on your website, used to encourage the customer to 'do something now' – ie a button saying Call Now, Shop Now, Get a Quote etc. These buttons or visual aides are placed in easy to see areas, ie on the home page and/or top of a page where the customer first looks.
Good Quality Images
The importance of having or supplying good quality images for your website is paramount. Here are some reasons why:
Having a gallery of images that have the same look, feel and style will consistently back up your brand. They will help your website to visually flow in a pleasant way, while your customers are browsing through.
High resolution, sharp images are important in showing professionalism and to make your website visually stunning.
Stock imagery from sites like Shutterstock or Adobe Stock can be really helpful or we can arrange to have the photos taken for you. To ensure a great brand message, engaging a professional photographer to take some of your own branding images is a great idea.
Strong Brand Presence
A strong brand presence across your website is super important to really communicate your brand's look and feel to your audience. Common branding aspects to consider:
Brand – how would you describe your brand? Are you fun, sophisticated, or edgy? Having a website and content writing style that reflects this aspect of your brand can really speak volumes to your customer.
Colours – your colours should be consistent with your brand and used correctly throughout your website. In some cases, certain colours don't work so well on white backgrounds, ie light colours/pastels – this is where we can help to choose the appropriate colours for your website.
Logo – is your logo appropriate to be used on your website? For example, do you have a transparent option? Can it be used on both light and dark backgrounds? It's helpful when building a new website to have a versatile logo and if you don't, we can recreate it for you.
Secondary Graphics – these are usually visual elements of your brand that can be used in subtle ways across your branding and website. ie patterns, shapes and background elements.
An Experienced Designer
Not all web designers are created equal and as with most industries, you get what you pay for!
An experienced designer will spend more time on the styling of the site and pay attention to how the graphics and contact respond in relation to each other across all desktop and mobile platforms. They should also know how to structure a site for ease of navigation, allowing for a seamless customer journey. See our designs here.
SEO – Search Engine Optimisation
A website that works will be built around keywords and phrases that your customers are using to find your products or services in Google.
By engaging with professional Google consultants before we start a site, we take the guesswork out by undertaking comprehensive keyword and competitor analysis. We then base the site structure around those words so Google knows exactly what your site is about, and where to direct your customers.
Fast load time
Google doesn't like slow websites! Having compressed, low res images and a fast server help immensely in ensuring the best chances of ranking higher organically.
Ease of Updating
All our sites have a versatile and easy to use theme. Our customers are free to update their sites with basic training but of course, we're here to do it on your behalf if you need us to.
https://www.mergemedia.co.nz/wp-content/uploads/2021/07/Merge-Media-Meeting.jpg
834
1500
Renee Orlop
https://www.mergemedia.co.nz/wp-content/uploads/2019/10/1-new-logo-coloured.png
Renee Orlop
2022-05-20 13:39:57
2022-05-27 08:26:13
How to create websites that work